What happens to your recycling?
Designed in Adobe Illustrator and animated in Adobe After Effects, from my own storyboards based on a script from the client and marketing team.
It's Time to TALK
'It's Time to TALK' is an ESCC initiative to recruit staff to become Mental Health First Aiders, a voluntary role to help staff with mental health problems to access help and resources available through HR. Several members of staff took part in the video which I designed and co-directed and filmed with my client, HR Consultant Jessica Easterbrook. The project became something of a passion project for me, as it gave me an opportunity to bring together several software techniques and design skills I've been teaching myself in recent years.
I produced a storyboard and animatic with Jessica (see the visuals further down), and we refined the narrative together, before taking it into the studio. Each member of staff was recorded against a well-lit green screen, and the footage was then taken into Adobe After Effects for processing. The green background cloth was digitally removed and replaced with a flat pale grey, a constant colour used through the video, and the edited footage was combined with animated typography. The live action footage and animated typography were then composited and soundtracked in Adobe Premiere. It was quite an undertaking, the animation being produced over the summer of 2019, and the video footage being recorded over two months through the autumn.
Promotional material was also designed to tie in with the project, including posters, ceiling banners, Yammer graphics and document covers.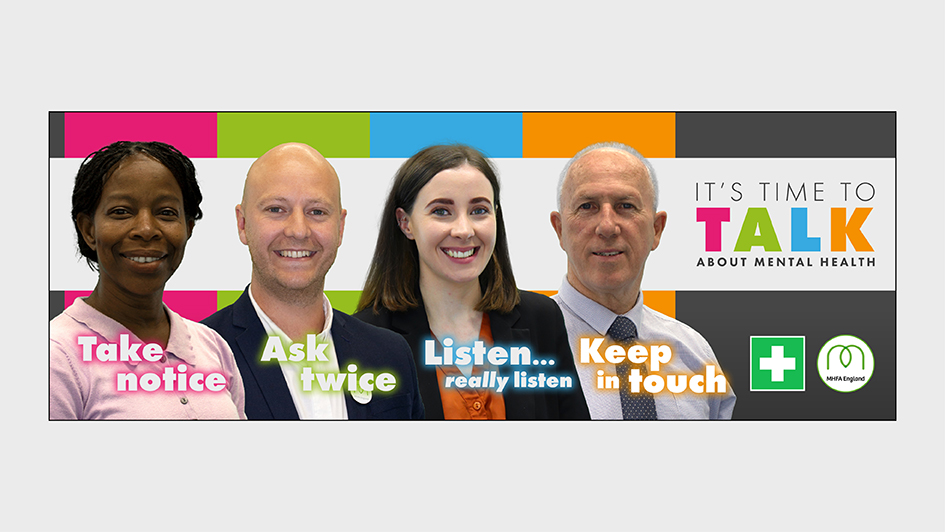 The video and promotional artworks were released to coincide with World Mental Health Day on 10 October 2019, and were subsequently used in talks Jessica has given to various audiences in the public sector and professional organisations.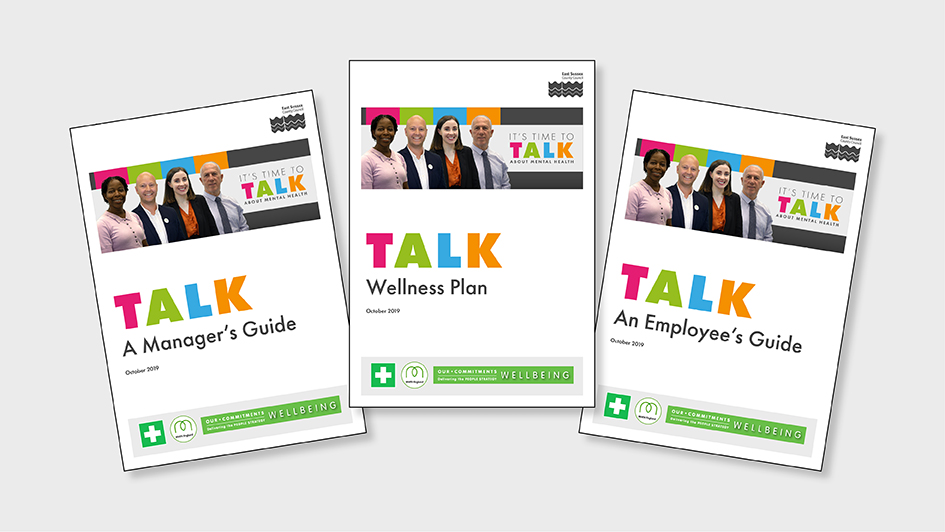 The video elements have since been used in a video to promote resources available to help people with stress, and no doubt will be used again to help promote future campaigns.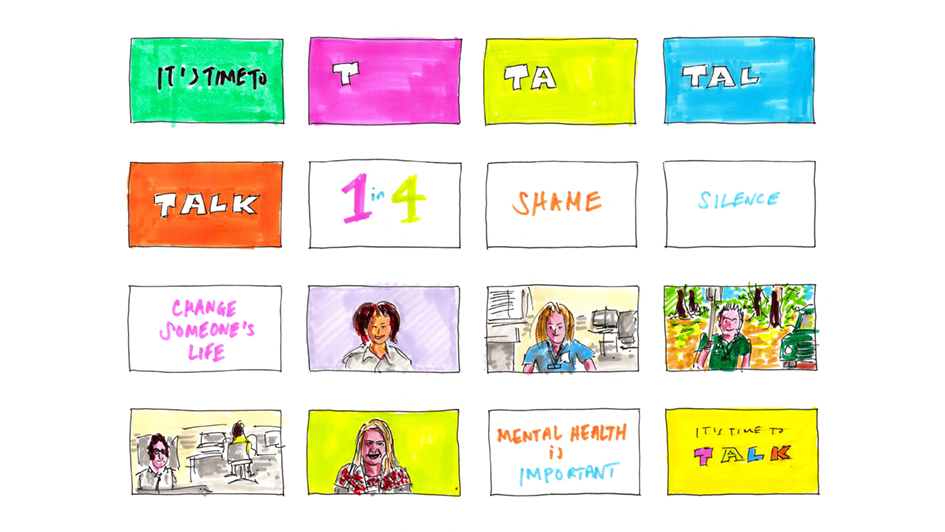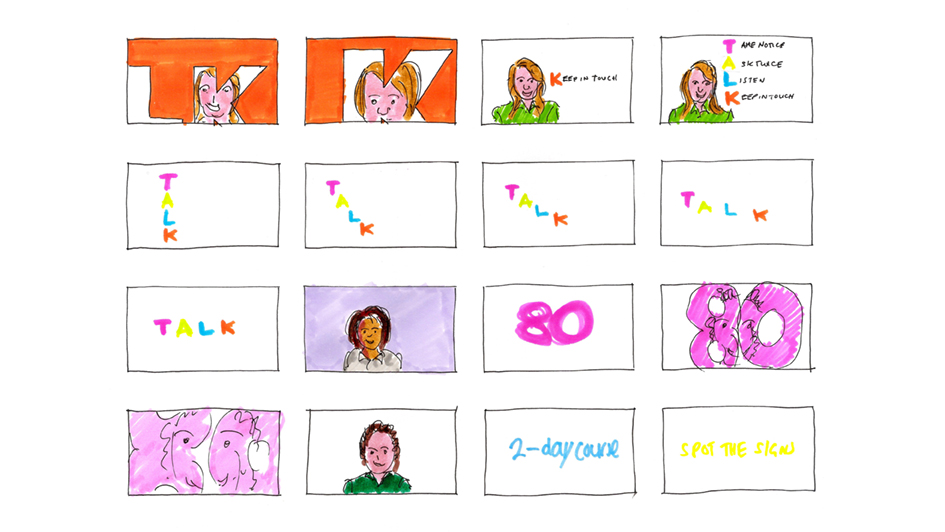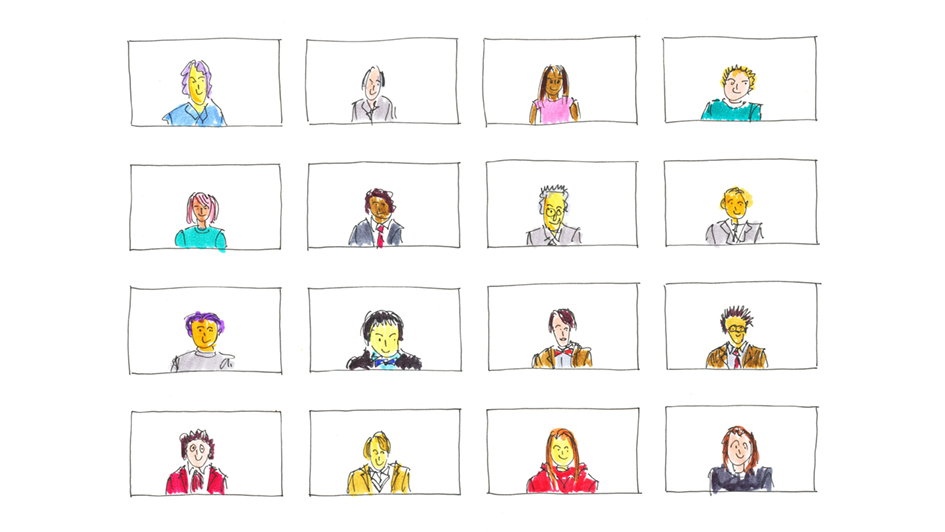 The storyboard was drawn up in marker visuals, scanned into Adobe Photoshop as individual frames and compiled into an animatic in Adobe Premiere. The script was converted to a rudimentary temporary track using Apple's text-to-speech application, and synchronised to the pictures to approximate the look and feel of the concept. Storyboarding and animatic creation is generally a couple of days' work.