Tim Pieraccini is an independent filmmaker who lives and works in Brighton. We go all the way back to 1992, having met through local sci-fi fandom, and we've kept in touch ever since. In recent years Tim has been working on independent film projects which he has written, directed, photographed, edited and published himself and through the Brighton Filmmakers Coalition. I've designed posters, IMDB art and DVD packaging for two of his most recent films.
All Heart (2013)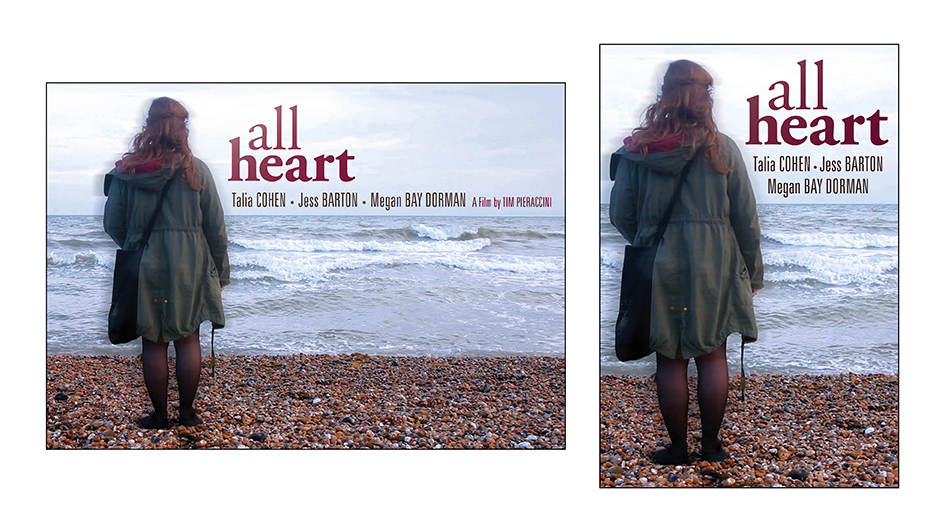 Poster and IMDB bumper.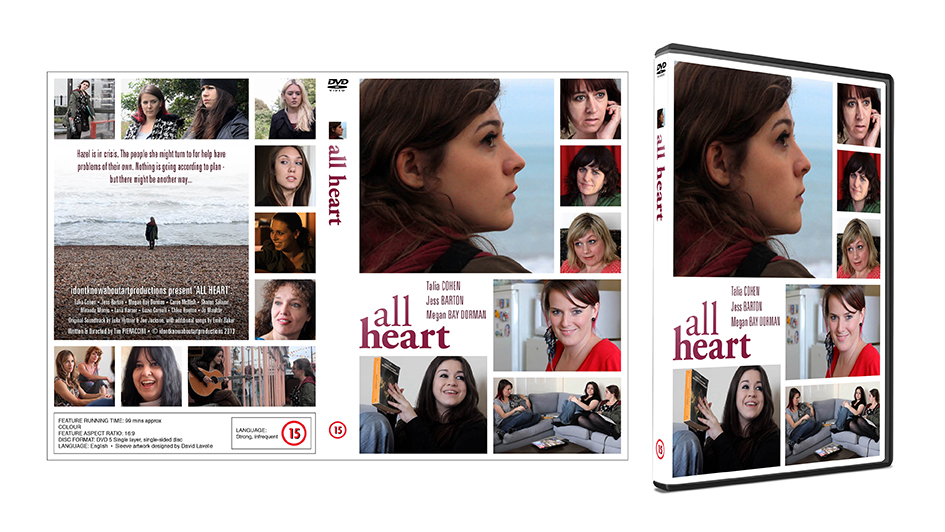 DVD packaging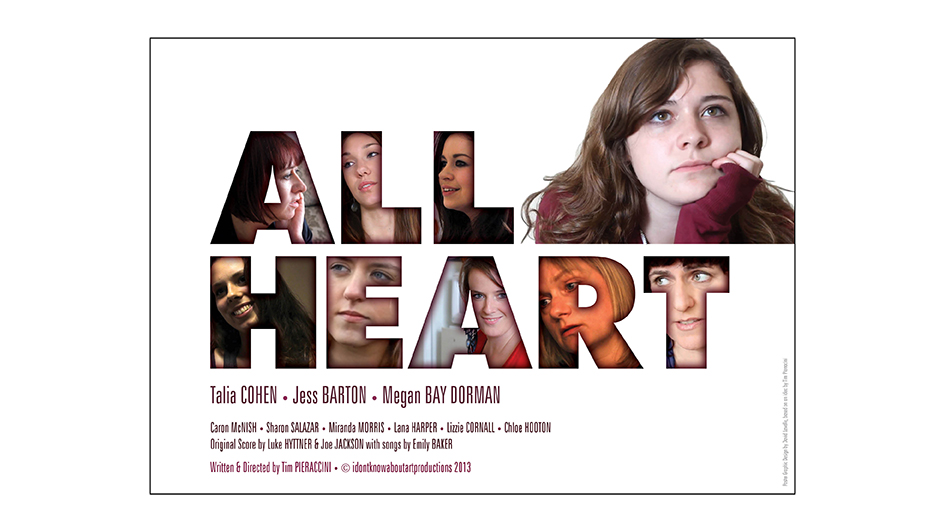 Alternative poster
All Heart is a feature-length movie Tim shot in and around the Brighton area. It's been shown on Latest TV, and in 2016 Tim published it on DVD. While we were putting together the main poster Tim had another idea in mind: his cast positioned in each letter of the title. As with Hello (below) we made extensive use of HD screenshots to make each character fit the spaces in the letterforms. Both posters are so different to each other, so why not have both?
Tim kindly left some feedback on LinkedIn about our collaboration on All Heart.
"I employed David to work on poster design for my feature film, All Heart. Both pieces he produced exceeded my expectations, given the time available to him and the scanty resources I was able to provide. In the second case especially he took a difficult concept and realised it perfectly."
Hello (2011)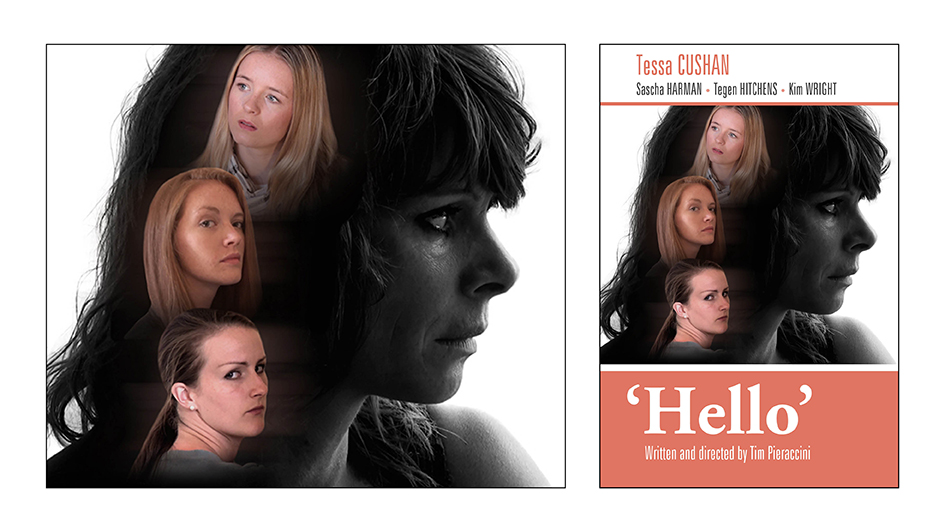 Poster and IMDB bumper.
This composition was created entirely from HD screenshots from the film footage. Tim usually has a specific image in mind for his posters, so finding ways to bring the idea to life is part of the brief.